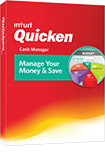 Quicken Cash Manager 2016 (PC Edition)
For Personal Finances
Track spending & pay bills easily with Quicken Cash Manager, the easy, accurate way to manage your day-to-day finances.
Quicken Cash Manager is full of easy-to-use tools to show you where your money's going.
So you can control everyday spending, budget better — and save for what you want most.
It's personal money management software designed to help you get ahead.
Windows 8, 8.1 compatible
View Cash Manager's system requirements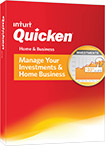 Quicken Home & Business 2016 (PC Edition)
For Business Finances & Investments
See where your money goes, monitor investments and manage home-based business finances with Quicken Home & Business.
Quicken Home & Business features all the tools of Quicken Cash Manager, for with smart money management.
Plus it has the business extras you need.

So you can easily organize & understand your whole financial picture... all in one place.
Windows 8, 8.1 compatible
View Home & Business' system requirements